Reducing Standing Water Can Reduce Mosquitoes!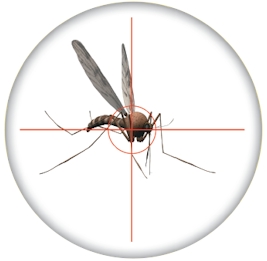 This time of year the North and South Carolina weather can be unpredictable. Making sure your home has less standing water can reduce the threat of mosquitoes
Mosquitoes lay eggs in moist areas, so making sure your yard has a correct grade, and making sure that standing water is minimal can help with Mosquito Control.
A vital part of  our Mosquito Control solutions is working with the home owner to remedy certain problem areas around the home.
It's never too late to enjoy your yard and home! Make sure you call and talk to a trained Mosquito Control company that cares! Call Mosquito and Pest Xperts today!
Keep your home and business pest free.
100% Satisfaction Guaranteed!
Call your Mosquito & Pest Control Xperts today.

800-596-0116


Estimates are always free!