Hotel Pest Control
The Mosquito & Pest Xperts understand how important it is to keep your guests returning to your hotel.

Mosquito & Pest Xperts is your complete choice for Indoor and Outdoor Pest Control. With our industry knowledge and targeted Pest Control solutions your guests will have a pleasant and pest free experience every visit.
Reputation Management through Pest Contol:
Hotel owners and managers know how critical Insect Control and Roach Contol is to their business and bottom line. One negitive online review reffering to any pest issue or possible infestation can have  dire consequences to your reputation. Mosquito & Pest Xperts can help keep your hotel  and guests  pest and infestation free.
Continued experience in new problem areas: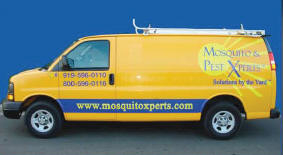 Over the last five years Bed Bugs have become an epidemic in the hotel industry. In a day and time where one bad review online can change the perception of your hotel, its very important to work with a trained Pest Control company that is experienced in Bed Bug Extermination.
Automated Misting System:

 North and South Carolina Restaurants are known for their outdoor meeting and entertainment areas! Our Automated Misting System will keep your Hotel Patio Mosquito and Flying Insect Free!
The Mosquito & Pest Xperts System delivers a very fine mist using a chrysanthemum-based solution to eliminate airborne insects and to create a barrier that repels and breaks the breeding cycle within the perimeter. The system features a digital timer, a high pressure pumping system, has upgradeable software and is completely automated.
Cooling Misting System:
Along with providing premier Mosquito Control and Pest Control solutions, Mosquito & Pest Xperts offers Automated Cooling Misting Systems to keep your outdoor entertainment areas cool and calm during the hot North Carolina and South Carolina summers!
Activated by a switch at your convenience, simply turn your Cooling Misting System on and your guests or patrons will be climate controlled and happy.
When you choose Mosquito & Pest Xperts you are hiring a complete solution. From External Pest Control, Mosquito Control for your patio and outdoor areas, or targeted Pest Control Plans to keep your hotel pest free, Mosquito & Pest Xperts is the company with the experience you can count on!
Ask us about our Pest Control solutions for hotels today!
Keep your home and business pest free.
100% Satisfaction Guaranteed!
Call your Mosquito & Pest Control Xperts today.

800-596-0116


Estimates are always free!
---
Need your home decorated for this Christmas and Holiday Season? Check out our sister company Rooftop Elves!
---
Mosquito Control & Pest Control Leader in the Carolinas
Serving Charlotte, Winston Salem, Greensboro, Raleigh, Durham, Cary, Chapel Hill, Southern Pines, Pinehurst, Rocky Mount, Wilson, New Bern, Atlantic Beach, Topsail Beach, Wilmington NC, Fayetteville, Myrtle Beach, Pawley's Island, Georgetown, Charleston, and Hilton Head. And surrounding areas...
"We Get Rid of Pests, - Fast!"™