About Us
Our Story
Paul Salone, Mosquito & Pest Xperts President and CEO, has always had a commitment to customer service and an entrepreneurial spirit.
After his corporate sales job downsized shortly after 9/11 Paul really began to look for opportunities that would allow him to utilize his skills of customer service and sales.
After investigating several opportunities, the idea of a Mosquito Control business was discovered. It really sounded interesting and viable, since mosquitoes have ruined many a good outdoor experience. Paul and his wife Judy were getting "eaten alive" by mosquitoes and No-See-Um's and could not spend time outside.
Coupling that with the introduction of West Nile Virus into our biological environment solidified the idea that Mosquito Control might be an awesome opportunity. Helping to prevent a horrific disease as well as enabling the enjoyment of our yard for family and friends was certainly a benefit that Paul knew would sell and knew that other people would love the idea of being able to spend time outside without being driven indoors. This was an opportunity to get really excited about and… The rest is history!
A Company Dedicated to Service
Because Paul has been Marketing and Selling all different types of products and services his entire career, he knows and understands that there must be outstanding customer service after any sale to ensure customer satisfaction and retention. That is why Mosquito & Pest Xperts is first and foremost a Service Company. We have been and will continue to be a part of the community, not only as a service provider, but also as your neighbor and friend. Our employees know that and understand our goal of "Respect of and Appreciation for Our Customer's Property, Possessions, Family, and Pets" works hand-in-hand with our satisfaction guarantee.
Our services include Residential and Commercial, Indoor and Outdoor, Pest Management. To ensure your highest comfort level when contacting Mosquito & Pest Xperts, please know that we are fully licensed in North Carolina and South Carolina in the areas of  Structural Pest Control, Public Health Mosquito and Tick Pest Control, and Turf and Ornamental Pest Control.
The Best Training Will Produce The Best Employees: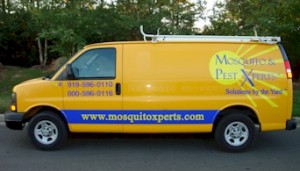 Our employees are thoroughly screened and monitored through background, driving, and employment history checks and strict drug and alcohol policies.
We strictly enforce our Uniform policy which ensures for you, along with our quickly identifiable vehicles, that you know who is coming into your home, business, or event.
Paul and his team continue the Core Values and Philosophies that have enabled our success in the Carolinas from the very start. Paul and his family are very much a part of these communities and have been here for a very long time, therefore you can rest assured that we are who we have always been and what we do still carries the respect for our customers and for the laws of North and South Carolina. The guiding principles we have relied upon since our formation in 2004 come from the people in our operation and we look forward to a long and happy relationship with our customers and our community. We thank you all for putting your trust in Mosquito & Pest Xperts.
Keep your home and business pest free.
100% Satisfaction Guaranteed!
Call your Mosquito & Pest Control Xperts today.

800-596-0116


Estimates are always free!
---
Need your home decorated for this Christmas and Holiday Season? Check out our sister company Rooftop Elves!
---
Mosquito Control & Pest Control Leader in the Carolinas
Serving Charlotte, Winston Salem, Greensboro, Raleigh, Durham, Cary, Chapel Hill, Southern Pines, Pinehurst, Rocky Mount, Wilson, New Bern, Atlantic Beach, Topsail Beach, Wilmington NC, Fayetteville, Myrtle Beach, Pawley's Island, Georgetown, Charleston, and Hilton Head. And surrounding areas...
"We Get Rid of Pests, - Fast!"™