Commercial Pest Control
Mosquito & Pest Xperts –  a leader in Commercial Pest Control:
Your business is your investment. Having a Pest Control issue at your office, school, restaurant, or hotel can severely affect that investment.
Mosquito & Pest Xperts is committed to keeping your business pest and worry free! We offer a number of different services designed to work around your businesses specific needs.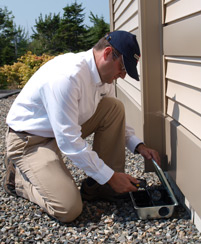 Even the newest and cleanest offices can have Pest Control issues. Ants, Roaches, Spiders and Mice are relentless in their attempt to find ways into new territories. Having a maintenance package, or scheduling routine Pest Inspections is the only way to have early detection of a possible harmful infestation.
Mosquito & Pest Xperts takes a 3-pronged approach to Commercial Pest Control:
Diagnosing and Understanding the Infestation: Our service technician will consult with you regarding your need and to a full Pest Inspection to fully diagnose the situation.
Establish the Necessary Treatments to Exterminate the Infestation: Since "Pest Control" is a very big umbrella in which many types of pest live under, each infestation will have its own targeted plan of action to remedy the issue. Not only will each type of remedy vary, each type of business requires specific methods of treatment based on the type of business.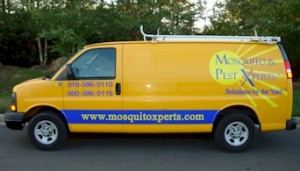 Treatment, Prevention, and Follow-Up: Once our service technician has consulted with you in the best way to remedy your infestation, we will treat and exterminate all pests. Once the infestation has been removed will will look for possible catalysts of this infestation and make recommendations (if this catalyst cannot be treated by our technician) on how to correct it. The final phase is to commit to a follow up inspection to ensure the infestation has been corrected and properly exterminated.
Restaurant Mosquito Control: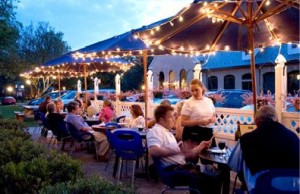 Mosquito & Pest Xperts is your One Stop Shop for complete pest control both indoors and out. Many of North and South Carolina restaurants offer outdoor dining and Mosquito & Pest Xperts is proud to serve them and keep their patio's mosquito and bug free! Click here to learn more about our Mosquito Control Services!
Automated Misting Systems: For Your Restaurant:

Restaurant owners invest money in their outdoor patios and outdoor eating areas. The amount that a Restaurant owner spends on  outdoor dining and entertainment areas will directly affect the bottom line. Having outdoor dining and entertainment areas bug free is essential to guests staying longer, eating more, and contributing to your bottom line.
Mosquito & Pest Xperts' Automated Misting System will ensure a Mosquito and Flying Insect free environment which will allow your guests to stay longer!
 To learn more about our Automated Misting Systems CLICK HERE
Cooling Misting Systems:
North and South Carolina businesses are known for their outdoor eating and entertainment areas. During the summer months most businesses lose a lot of valuable eating and socializing real estate due to the harsh summer heat. Our Cooling Misting Systems are an easy and effective way to keep your outdoor patio and entertainment areas climate controlled to increase usage.
 To learn more about our Cooling Misting Systems CLICK HERE
Keep your home and business pest free.
100% Satisfaction Guaranteed!
Call your Mosquito & Pest Control Xperts today.

800-596-0116


Estimates are always free!
---
Need your home decorated for this Christmas and Holiday Season? Check out our sister company Rooftop Elves!
---
Mosquito Control & Pest Control Leader in the Carolinas
Serving Charlotte, Winston Salem, Greensboro, Raleigh, Durham, Cary, Chapel Hill, Southern Pines, Pinehurst, Rocky Mount, Wilson, New Bern, Atlantic Beach, Topsail Beach, Wilmington NC, Fayetteville, Myrtle Beach, Pawley's Island, Georgetown, Charleston, and Hilton Head. And surrounding areas...
"We Get Rid of Pests, - Fast!"™