Fogging and Barrier Sprays
Take your yard back with a Barrier Spray from Mosquito & Pest Xperts. This  highly effective fogging program consists of routine barrier maintenance to your property.
Mosquito & Pest Xperts highly effective fogging/barrier treatment protocols consists of a barrier spray PLUS focused concentration on breeding and harborage areas. (We inspect first and then we treat.)  This treatment kills mosquitoes, no-see-ums, and other biting insects. Upon request, special attention will be paid to areas where ticks may be a problem.



Our program is repeated every three (3) weeks to provide the most consistent protection. Each persons tolerance level is unique, and for that reason we will adjust that schedule to meet your individual needs. However, please keep in mind that weather conditions as well as environmental circumstances will effect the duration of the residual benefits, and most importantly, your satisfaction.
Learn more about mosquitos here »
Mosquito & Pest Xperts is specifically licensed with a Public Health License which allows us to treat for health affecting insects.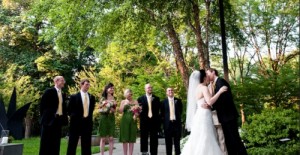 Mosquito & Pest Xperts also performs Fogging and Barrier Sprays for One Time Events! Do you have an outdoor wedding event coming up soon?  How about a family reunion or annual cookout?  When your family, friends and guests talk about your event in the years to come, the last thing you want them remembering is how they were eaten up by pesky mosquitoes and no-see-ums!  Call the Mosquito & Pest Xperts today so that we can provide you with an accurate flat rate estimate for a one time event service fogging.  The only thing that your guests will take away from your event will be the fond memories that they will cherish forever!
Keep your home and business pest free.
100% Satisfaction Guaranteed!
Call your Mosquito & Pest Control Xperts today.

800-596-0116


Estimates are always free!
---
Need your home decorated for this Christmas and Holiday Season? Check out our sister company Rooftop Elves!
---
Mosquito Control & Pest Control Leader in the Carolinas
Serving Charlotte, Winston Salem, Greensboro, Raleigh, Durham, Cary, Chapel Hill, Southern Pines, Pinehurst, Rocky Mount, Wilson, New Bern, Atlantic Beach, Topsail Beach, Wilmington NC, Fayetteville, Myrtle Beach, Pawley's Island, Georgetown, Charleston, and Hilton Head. And surrounding areas...
"We Get Rid of Pests, - Fast!"™