Green Pest Control Services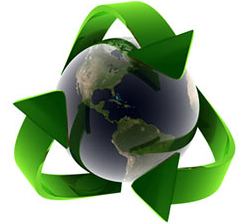 North Carolina, and South Carolina residents care about their families, their pets, and the environment. At Mosquito & Pest Xperts we feel the same way!  This is why we pride ourselves on offering state of the art Green Pest Control Services!
The term "Green Pest Control" refers to using natural, or environmentally friendly solutions to treat and control Pest Infestations, and even protect your yard from Mosquito's.  Our Automated Misting System employs a biodegradable mist. It is an organic, chrysanthemum-based product that breaks down quickly in the air & sunlight, controlling mosquitoes effortlessly day and night!
For your indoor services we also offer a variety of natural, organic insecticides that knock down pests quickly and are completely harmless to you and your pets. Like our outdoor mist, they are based on natural oils and are effective against pests such as ants, roaches, and spiders, just to name a few.
If you are interested in learning more about our organic Pest Control services, please give us a call today for more information!
Keep your home and business pest free.
100% Satisfaction Guaranteed!
Call your Mosquito & Pest Control Xperts today.

800-596-0116


Estimates are always free!
---
Need your home decorated for this Christmas and Holiday Season? Check out our sister company Rooftop Elves!
---
Mosquito Control & Pest Control Leader in the Carolinas
Serving Charlotte, Winston Salem, Greensboro, Raleigh, Durham, Cary, Chapel Hill, Southern Pines, Pinehurst, Rocky Mount, Wilson, New Bern, Atlantic Beach, Topsail Beach, Wilmington NC, Fayetteville, Myrtle Beach, Pawley's Island, Georgetown, Charleston, and Hilton Head. And surrounding areas...
"We Get Rid of Pests, - Fast!"™