Automated Misting Systems
Mosquito & Pest Xperts, your choice for complete Mosquito Control and Pest Control!

100% Satisfaction Guaranteed
Enjoy BBQ's, parties and simply relaxing outside -without Mosquitoes!
Mosquito & Pest Xperts will make your outdoor activities fun again without the mosquitoes, no-see-ums or other biting insects. The secret is our maintenance-free, fully automated misting system. This state-of-the-art technology uses a botanically-based solution that is misted over your yard 2-4 times a day for 20 to 40 seconds. This product is deadly to insects, but not to people and pets.
Controls mosquitoes effortlessly day and night.
Fully biodegradable mist breaks down in the air & sunlight.
Highly diluted with natural & organic products.
Discreet nozzle placement in yard.
The Automated Misting System brings our customers 4 key features and benefits: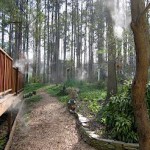 1. Automation – A totally turn-key system. The automated digital timer and pumping system opeates completely automatically to protect your outdoor living spaces.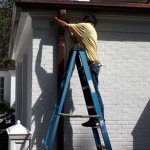 2. Infrastructure. We build a perimeter around the coverage area of your choice to accommodate your custom requirements.
3. Less is More. The misting system infrastructure and automation enables the most efficient use with the least amount of solution.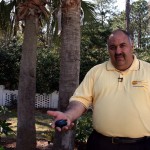 4. Instant On capability. The remote control gives you the ability to manually mist on demand when desired.
How does it work?
The Mosquito & Pest Xperts fully-trained and insured technicians install a perimeter which will provide the ultimate protection for your specific yard.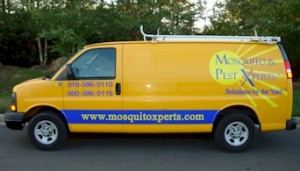 The Mosquito & Pest Xperts System delivers a very fine mist using a chrysanthemum-based solution to eliminate airborne insects and to create a barrier that repels and breaks the breeding cycle within the perimeter. The system features a digital timer, a high pressure pumping system, has upgradeable software and is completely automated.
Did you know?…

Only female mosquitoes bite, and all mosquitoes live on the sugar found in plant nectar, not on blood. But there is a reason females seek blood…
Learn more about mosquitos here »
100% Satisfaction Guaranteed!
From the moment you call us until the job is complete, we handle every detail for you. We also offer a variety of other mosquito and/or Pest Control options.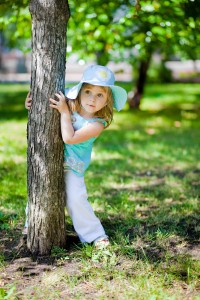 Services Include:
• Mosquito Fogging Packages
• Event & One-Time Foggings
• Tick & Fire Ant Treatments
• Bed Bug, Wasp & Flea Treatments
• Cooling Mist Systems
• Indoor/Outdoor Pest Control
Our fully-trained and certified staff is uniquely qualified to design and implement the most effective, efficient and cost-contained misting systems for your needs. This comes as a result of being the longest-serving Mosquito Misting System provider in the Carolinas.
Keep your home and business pest free.
100% Satisfaction Guaranteed!
Call your Mosquito & Pest Control Xperts today.

800-596-0116


Estimates are always free!
---
Need your home decorated for this Christmas and Holiday Season? Check out our sister company Rooftop Elves!
---
Mosquito Control & Pest Control Leader in the Carolinas
Serving Charlotte, Winston Salem, Greensboro, Raleigh, Durham, Cary, Chapel Hill, Southern Pines, Pinehurst, Rocky Mount, Wilson, New Bern, Atlantic Beach, Topsail Beach, Wilmington NC, Fayetteville, Myrtle Beach, Pawley's Island, Georgetown, Charleston, and Hilton Head. And surrounding areas...
"We Get Rid of Pests, - Fast!"™